">
Unlock your highest potential
Experience the world's finest EMS technology and transcend all limits and barriers.
BUILD LIFELONG STRENGTH AND VITALITY
Say hello to your personal EMS (Electrical muscle stimulation) Wireless Powersuit, the most advanced piece of intelligent wearable technology in the world.

It will help you build muscle, burn fat, and save time without the need for lifting weights, keeping you safe from injuries. Say goodbye to cables, wet suits, and restrictions, and embrace total freedom.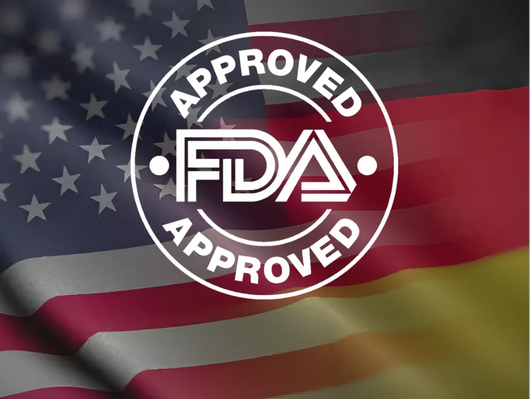 FDA APPROVED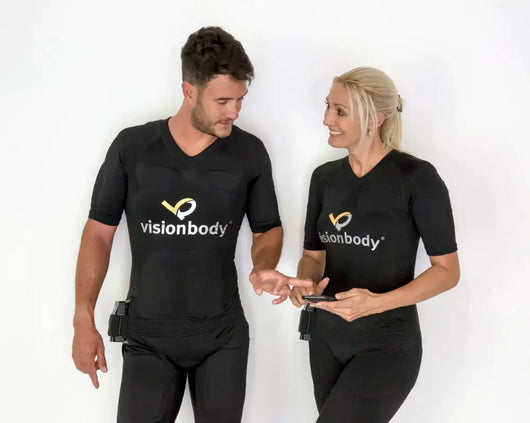 Wireless Suit
Just 20 Minutes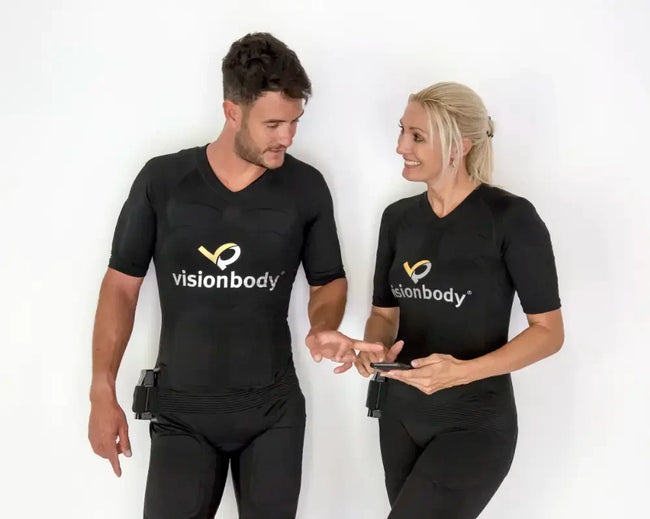 ">
Redefining ems excellence
with visionbody
We're the pioneers in creating the world's first wireless EMS Suit a while ago. Over time, numerous others have attempted to imitate us, promising comparable results and performace, but they didn't come even close to Visionbody.
FEATURES
VISIONBODY
OTHER EMS PROVIDERS
EMS-Low and EMA-Mid
Dry Suit No Moisture
Cable Free Concept
20 Silicon Pulse Areas
Wireless and Ultralight
Motion Tracking
Replay Function
Target Every Fiber to the Deepest Layers
FDA and TUV Approved
8 Main Programs
64 Subprograms
Heart Rate Measurement
Calories Counter
No Hidden Fees
No Membership Fees
Additional User Option
Antibacterial Material
MUSCLE BUILDING MADE EFFECTIVE
ACTIVATE ALL MAJOR MUSCLE GROUPSAT ONCE IN JUST 20 MINUTES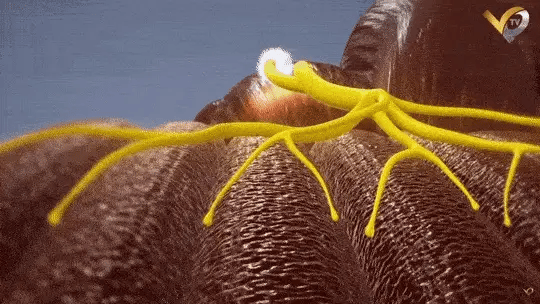 ADVANCED BIOHACKING FREQUENCIES
Experience the transformative power of up to 10,000 frequencies designed to continuously condition your body and provide intensive, long-lasting toning.

Our high-performance EMS Powersuit offers 8 main programs and 64 underprograms.
ORDER NOW
RECLAIM YOUR STRENGTH AND FLEXIBILITY
TARGET CHEST FAT, LOVE HANDLES, OUTER THIGHS, CALVES, AND WAISTLINE
Starting at 0% APR
EASY MONTHLY PAYMENTS
Order your Powersuit today and start the journey to a much stronger and healthier you.

$1,980.00 or $69/mo with Affirm.
DOWN

PER MOMTH FOR 36 MONTHS

Affirm's payment options are determined based on credit and are subject to an eligibility check, which means that your rate can either be 0% APR or range drom 10% to 30% APR. Down payment may be required, and options are dependent on your purchase amount.
For more information, go to www.affirm.com/faq
Frequently Asked Question
Is this equipment safe and tested?
Yes, our equipment has undergone extensive testing in various scenarios and has received approval from the FDA in the USA. Additionally, our products have been approved by TUV services in Europe.
Who is our EMS System for?
For every individual over 18, who wants to be physically active and achieve excellent results in a short time, it gives a boost to all sports activities, but above all, it is excellent for strength training - and that without lifting heavy weights.
Can I combine EMS with other sports activities?
The Visionbody EMS System can be used to give a "boost" to all sports activities. Apart from swimming, all sports activities are possible and can benefit from additional EMS training.
Can I wash the EMS Suit?
Yes, easy care at maximum 30 °C. Maximum spin speed: 800 min.
Visionbody home EMS suit does not need to be washed after each training session.
Wash the suit in the included mesh laundry bag, do not turn it inside out.
Fasten all Velcro fasteners before washing.

However, after each training session, the EMS suit should be turned "inside out" so that it can dry much faster.

It is recommended to wash the Visionbody EMS suit after 3-4 training sessions.
A mild detergent (without bleach) should be used. Do not use fabric softener.
Are there tutorials on how to use the system online?
Yes, besides our app with over 150 training videos, you can always visit our YouTube Channel at:
https://www.youtube.com/c/Visionbody playlists.

There are many EMS training videos and tutorials there.